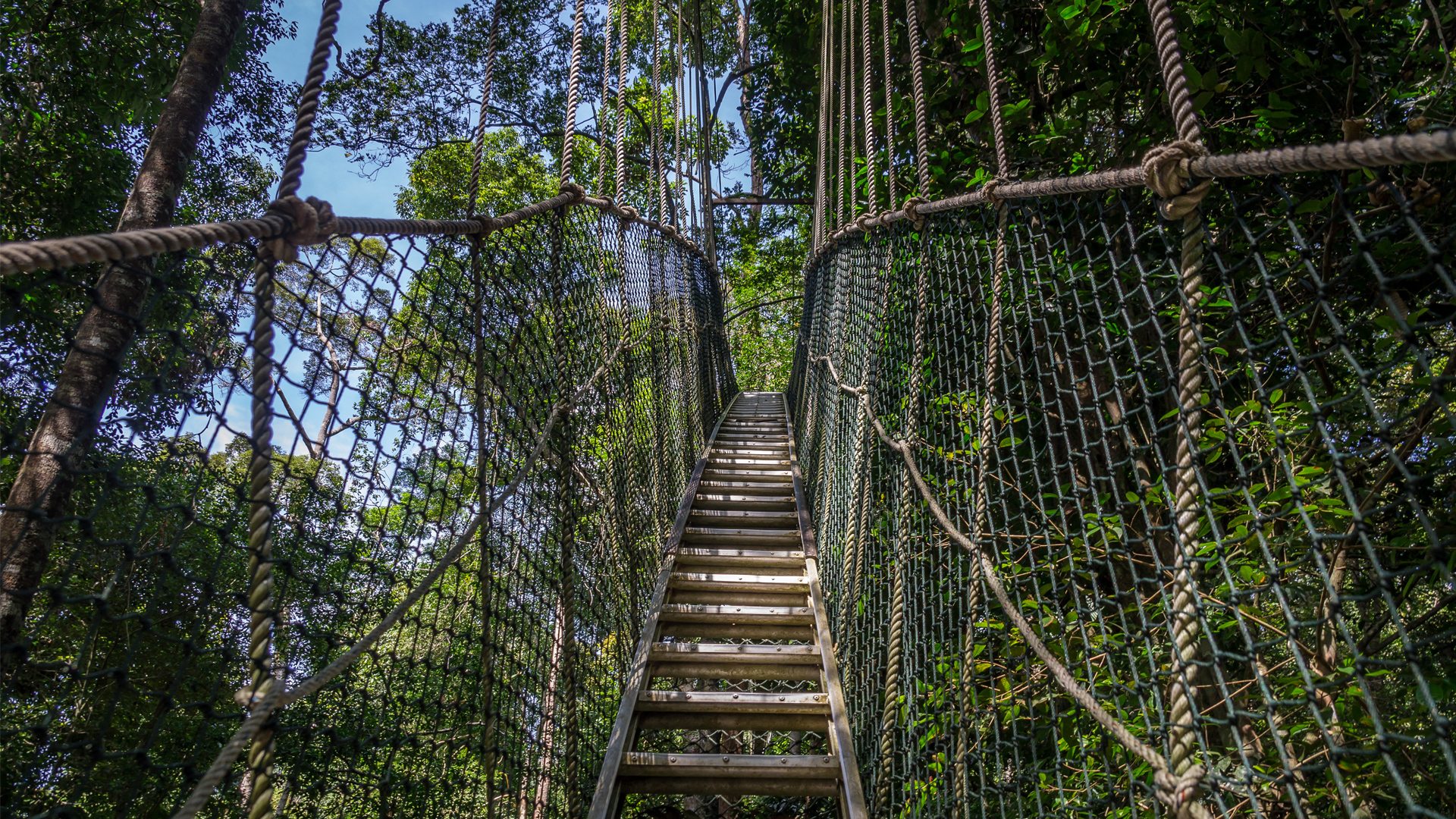 Overview:
Add something a little bit different to your safari in Lake Manyara National Park by taking a visit to the treetop walkway. This picturesque little park is quite small, and a safari typically takes only a day, or even less – so the walkway can add a whole new dimension to your trip. The walkway is set high among the trees in the north of the park, close to the entrance gates, and is the first suspended walkway in Tanzania, as well as – at 370m in total – one of the longest in Africa.
Being so high up in the trees offers a unique perspective from which to observe the wildlife: it's not often that you're at eye level with the birds and monkeys. With Lake Manyara known for its great variety of birdlife, along with blue and vervet monkeys, and huge troops of baboons, there's plenty to look out for with the help of your guide. Elephant and buffalo are known to wander through the forest area where the walkway is situated, so you may be lucky enough to catch sight of them from above. From your quiet vantage point above the forest floor, you may even spy some of the more shy species too, such as dik-dik and other flighty antelope.
You will be accompanied by your guide however, understandably, this is not an activity for the fainthearted or those nervous of heights: some of the sturdy suspension bridges are up to 18m above the ground, and there is some bounce and sway as you make your way across. At each tree, though, you are met with big wraparound viewing platforms, punctuating the walkway network and providing frequent stops to pause and absorb your surroundings.
Even if the wildlife eludes you, for those with an adventurous nature, experiencing the atmosphere of being high up in the forest canopy could be a really unusual addition to your trip. The walk can be done at any time during park opening hours (6.00 am to 6.00 pm), but as it is near to the entrance gates, it is most logical to do it on your way in or out of the park.