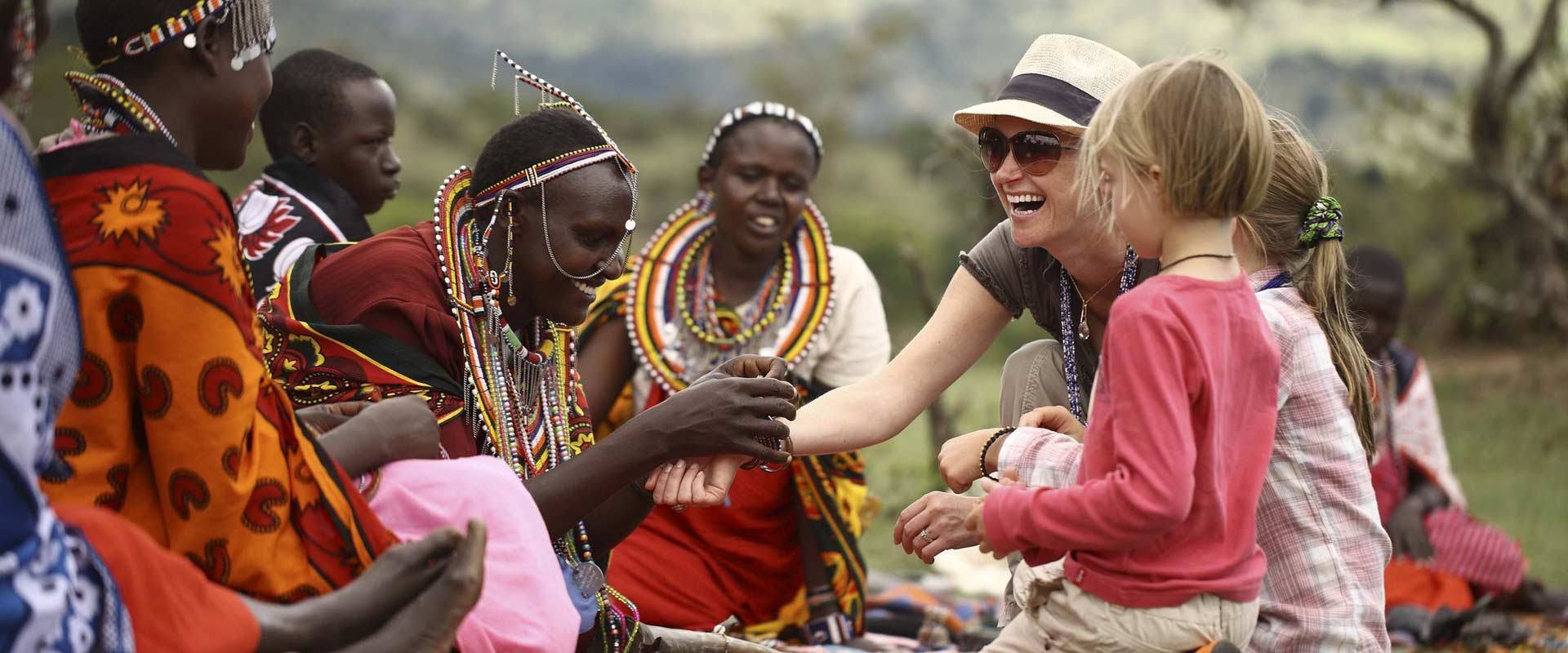 Arusha – Masai Boma: Your Masai guide will pick you from your Hotel/Lodge at 7:00am and he will walk with you to the local public transportation to the village. The visitors from everywhere are invited to enjoy this Masai cultural heritage and to stay with them to the village. Note that these excursions clients they can do after visiting to the national parks or they can combine on a safari package itinerary and also for those who wants to experience the African culture.
Package A: 1/2 Day Walking Tours: This tour consists of visiting a traditional Masai Boma and a Masai healer so that you may experience the Masai way of life (1.5 hours).
Package B: Travel from a Masai Boma to the Oldonyo Sambu Primary School. Your walk continues to the meat camp known as, "Orpul" After understanding the importance of such a place, you will venture to the near-by holy Fig Tree, which holds a great significance to the Masai community (3.5 hours).
Package C: Hike to the top of Lemurupe Hill passing "medicine" plants, used by the Maasai healer. Once you have reached the top, experience breathtaking views of the surrounding villages and plants (4 hours).
Package D: As your journey begins, you will go through the Ngapune passage and enter into the plains of Maasai land. You will find warrior Bomas scattered throughout the vast area. You will then be guided into a wild walking safari, toward the base of Mt. Longido, full of Zebras, giraffes, antelopes and ostriches (8 hours).
Package E: Hike to the top of Mareu Hill where you can view the tallest peak in all of Africa Mt. Kilimanjaro, along with Mt. Meru, Mt. Longido, Mt. Kitumeini and Monduli.
Note: The guides are highly knowledgeable they were born and raised in the area of Masai land and they have great communications skills and are eager to show you their way of life, the traditional Masai cultural. The contributions fees which you are paying it goes to the village to build the kindergarten school, women and youth development activities within the area and school suppliers.