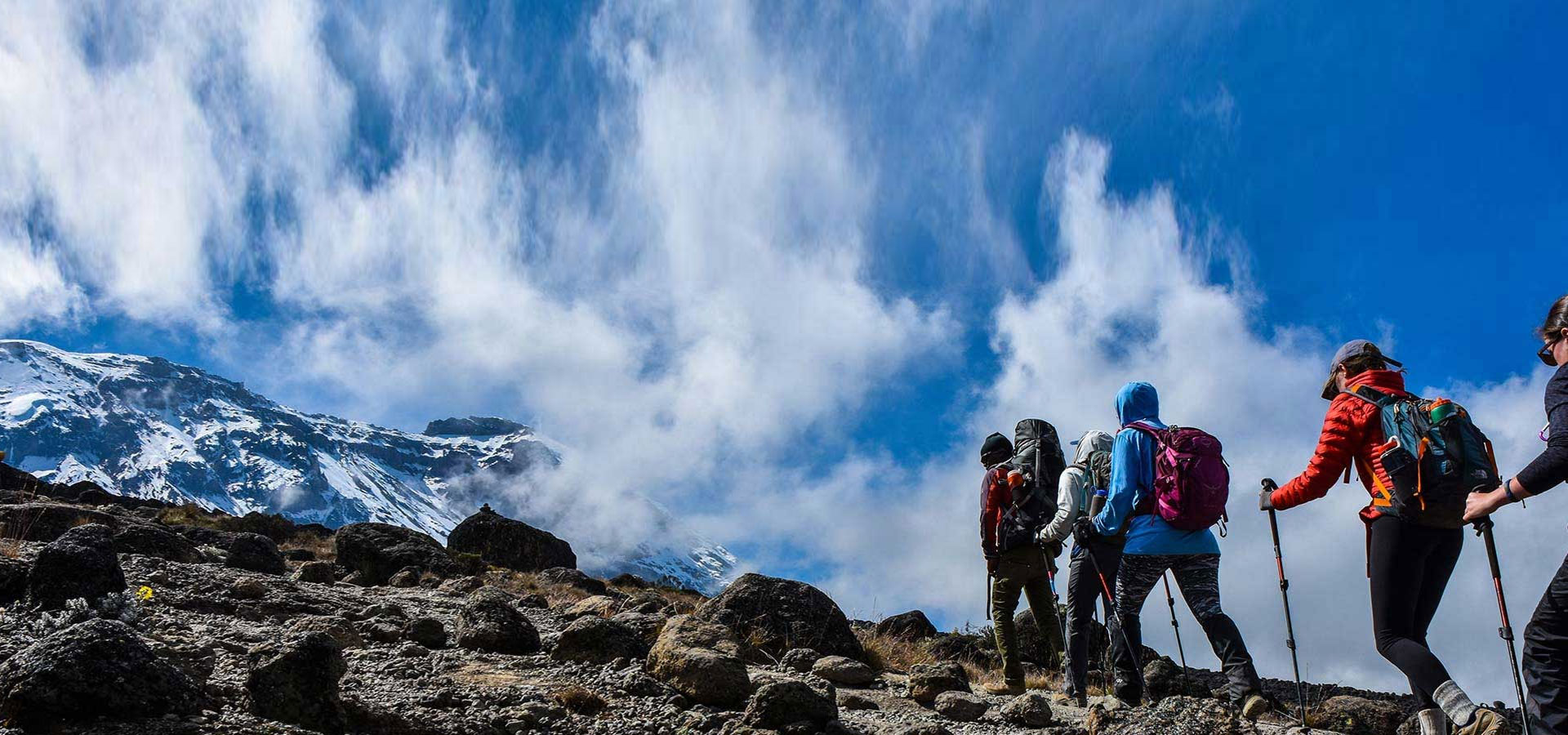 Known as the "Coca-Cola" route, the Marangu route approaches Kilimanjaro from the southeast. It is the oldest, most well-established route. Many favour the Marangu route because it is considered to be the easiest path on the mountain, given its gradual slope and direct path.
Marangu is the only route which offers sleeping huts in dormitory-style accommodations. There are 60 bunk beds each at Mandara and Kibo Huts, and 120 bunk beds at Horombo Hut. Guests are supplied with mattresses and pillows, but sleeping bags are still required. The huts have communal dining halls and basic washrooms, ranging from flushing toilets and running water at the lower huts to long drop toilets and buckets of water at Kibo Hut. Also available for consumption are soft drinks, bottled water, and beer.
Arusha – Kilimanjaro – Marangu Gate (1860m) – Mandara hut (2715m) Your driver and professional mountain guide will pick you up from your Hotel/Lodge at 7:00 am and drive to Kilimanjaro National Park via Moshi town which takes about 2 hours drive to the Marangu gate.
Our guides will be available to assist with any additional information or needs you might have. You are now leaving the park gate after finishing the registrations and ascending on a cleared ridge trail through the rainforest. The forest, suffused with mist and dripping with beards of moss, is also where most of Kilimanjaro's animals are found. An alternative and more scenic parallel forest trail branches off to the left a few minutes after the gate. This trail follows the edge of a stream through the undergrowth and offers you the option to rejoin the main trail either after 1.5 hours hiking, or 1 hour before Mandara hut. The trekking takes about 6-7 hours up and down and then you will meet your driver to drive you back to Arusha and drop you at your Hotel/Lodge.