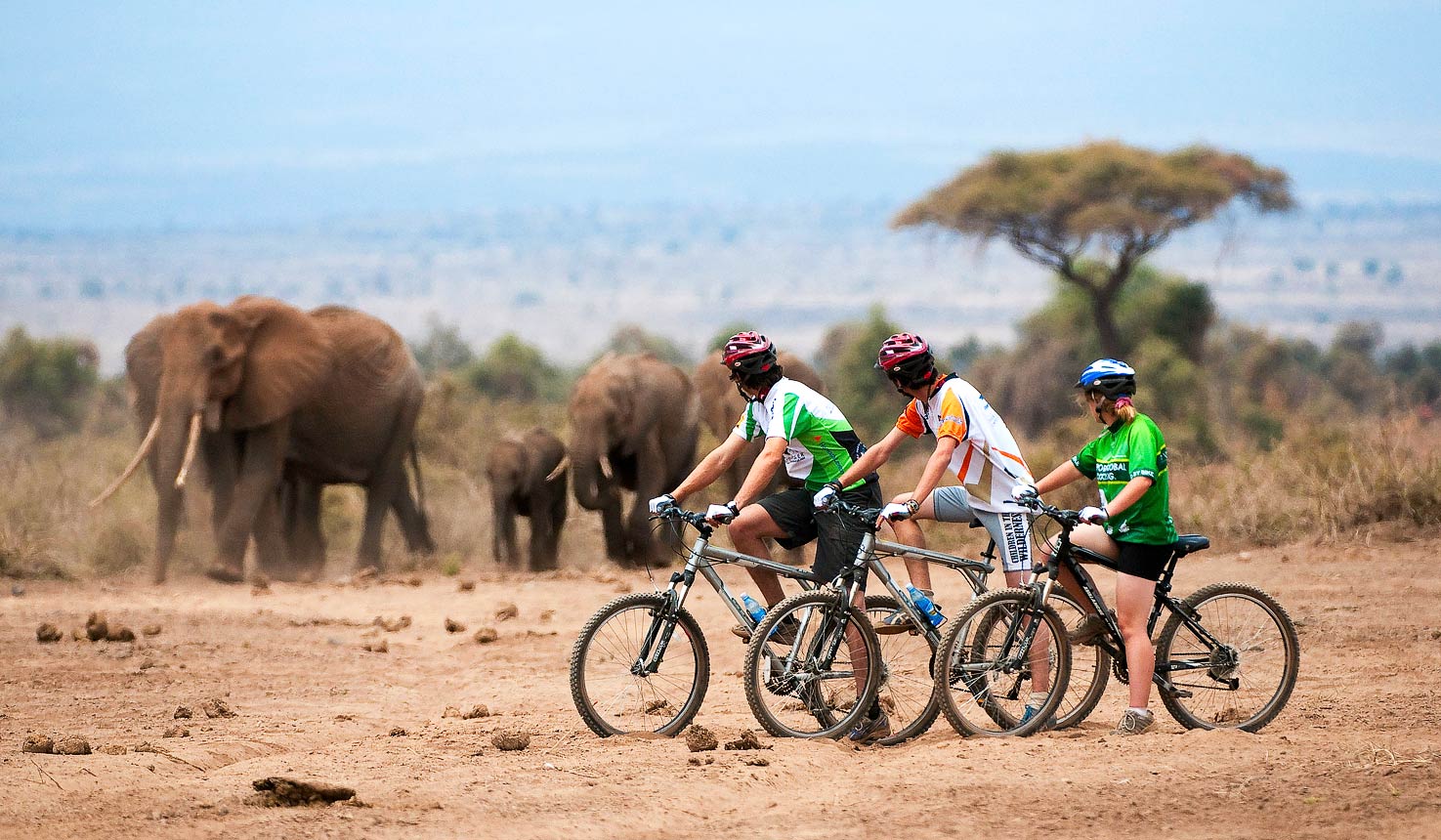 Cycling  Safari: Biking does not get better if one doesn't do that in Tanzania. The country lives on bikes and is a must-do recommended activity for the guest. An easy cycle ride from Lake Manyara and get an opportunity to view wildlife like zebras, waterbuck, buffalo and many more species of birds including the Flamingos. Late evening we will drive back to Arusha.
The majority of rides Genau Guides have on offer are short and easy 3-hour rides. Our rides are designed to give you both wildlife and cultural experience. Experienced guides guide all rides and all bikes are good quality makes with back up should anything go wrong.
Arusha: Mountain biking in the Mount Meru forests: We will go on a half-day ride on the outskirts of Arusha. This ride will go through some of the Mount Meru forests, into dry bush country and through interesting Arusha villages. This is a great experience to see people, wildlife and amazing areas and scenery. Mountain bikes are all hard-tail mountain bikes in very good condition and an experienced mountain biking guide guides the ride.
Manyara region: Mountain biking down the Great Rift Valley wall. An easy cycle rides down the Great Rift Valley wall; into the farming village of Mto Wa Mbu. Experience local cultures on the bike, ride through some of the Manyara groundwater forest and between small herds of wildlife on the lake shore. We can include a local lunch for our guests, prepared by our chef.